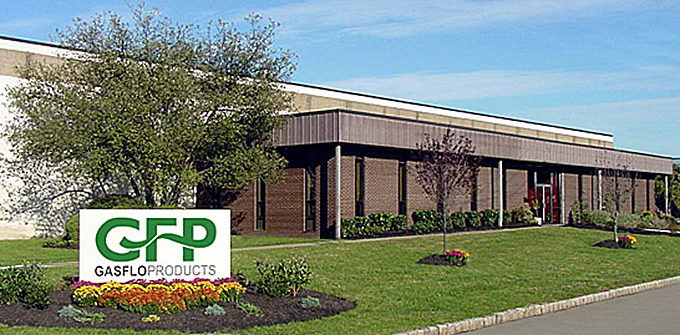 New Facility, Increased Capacity
In March 2006 GasFlo Products Inc. relocated to a new state-of-the-art manufacturing facility in Fairfield, NJ. The facility has been transformed from the ground up to provide the most efficient development, manufacture and delivery of compressed gas handling products to the company's growing global customer base.
New features of the facility include a research and development wing complete with a hydrostatic testing chamber, vastly increased production & assembly capacities, as well as additional clean rooms for component processing and packaging. An advanced, automated cleaning system and D.I. water plant has increased the company's throughput in one of its most critical phases of production.
With the new facility, GasFlo Products has made internal some processes that were once outsourced, allowing stringent quality control and speed-to-market capabilities.
The facility's workflow measures have been designed to maximize the efficiency of each team member. Production departments find their destinations seamlessly blended into one another, saving thousands of hours per year.
David Panetta, GasFlo Products CEO states "With the emerging opportunities and steady growth of demand, we felt the time was right to invest in our infrastructure as well as creating a safe and comfortable environment for our employees". With the new workflow and capabilities of the facility, GasFlo Products is positioned perfectly for increased market share.